You don't have to hurt your bank to love someone. Make your special day (even if it's a last minute one) worth every single cent.
Sharing you More to Love, Less to Spend deals happening in TMT by THUNDERMATCH so you're able to spend less to show love. ?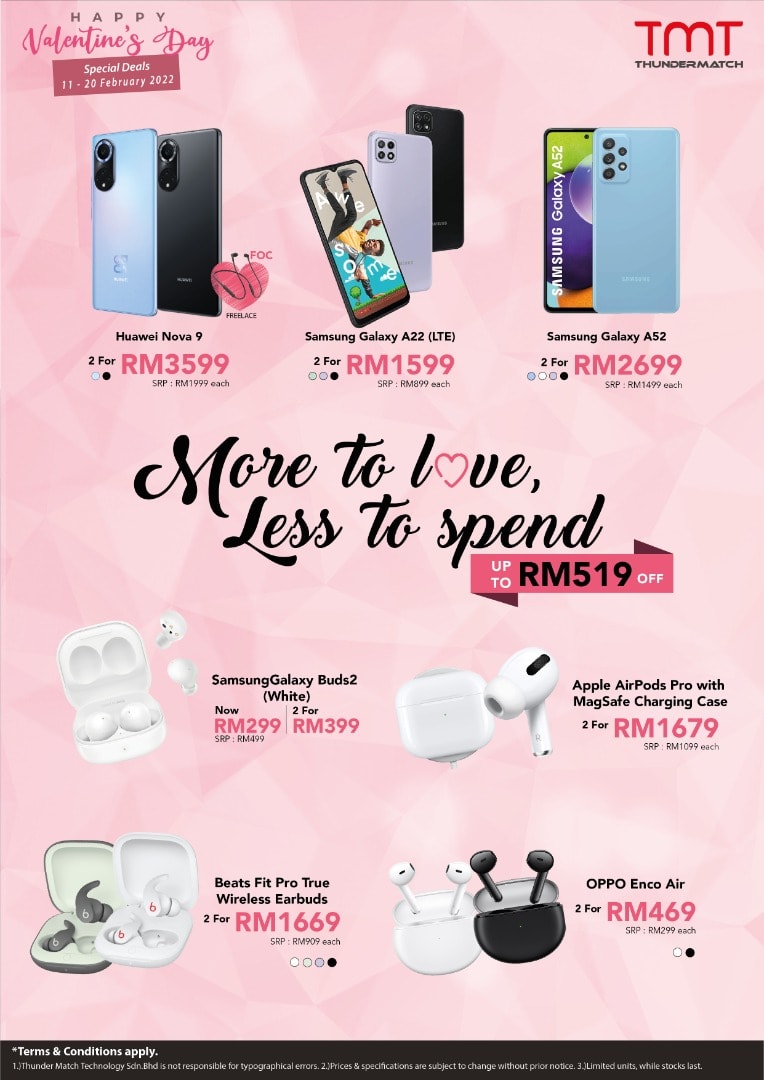 Time to swap your old love to something up to trend. Improve your tech lifestyle with your loved ones with our great great deals until 20th Feb 2022 only!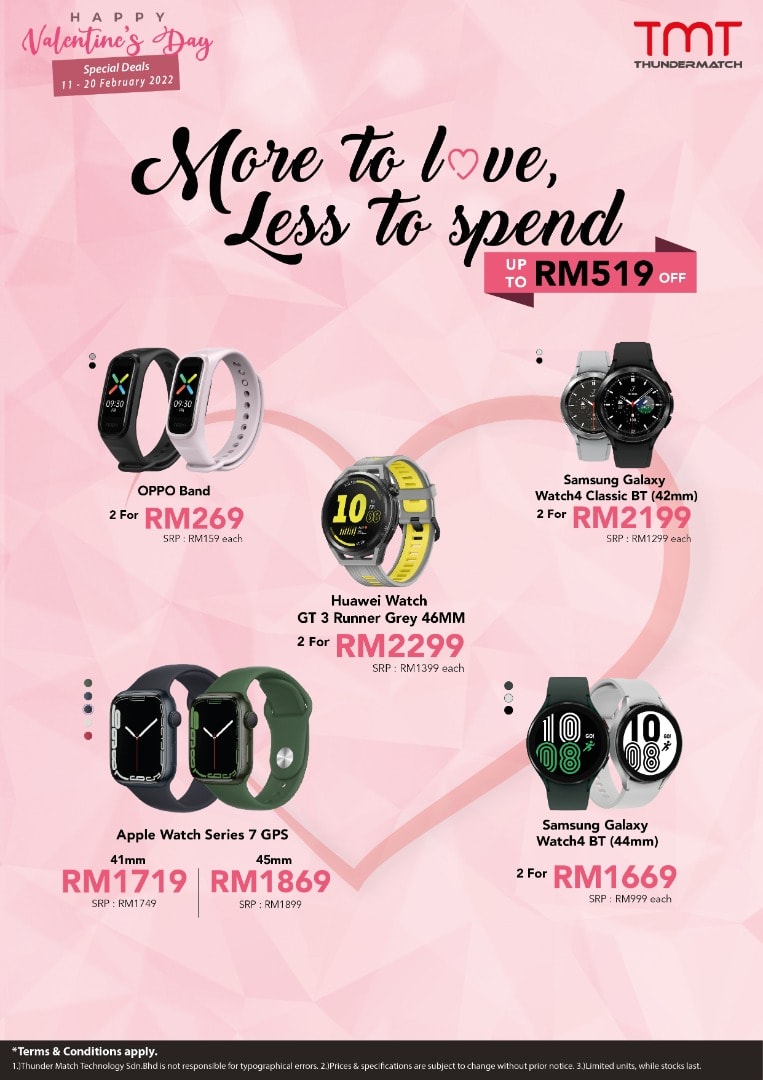 Ever thought about matching accessories but not too mainstream ones? What about uniquely matching watches with your one and only. ?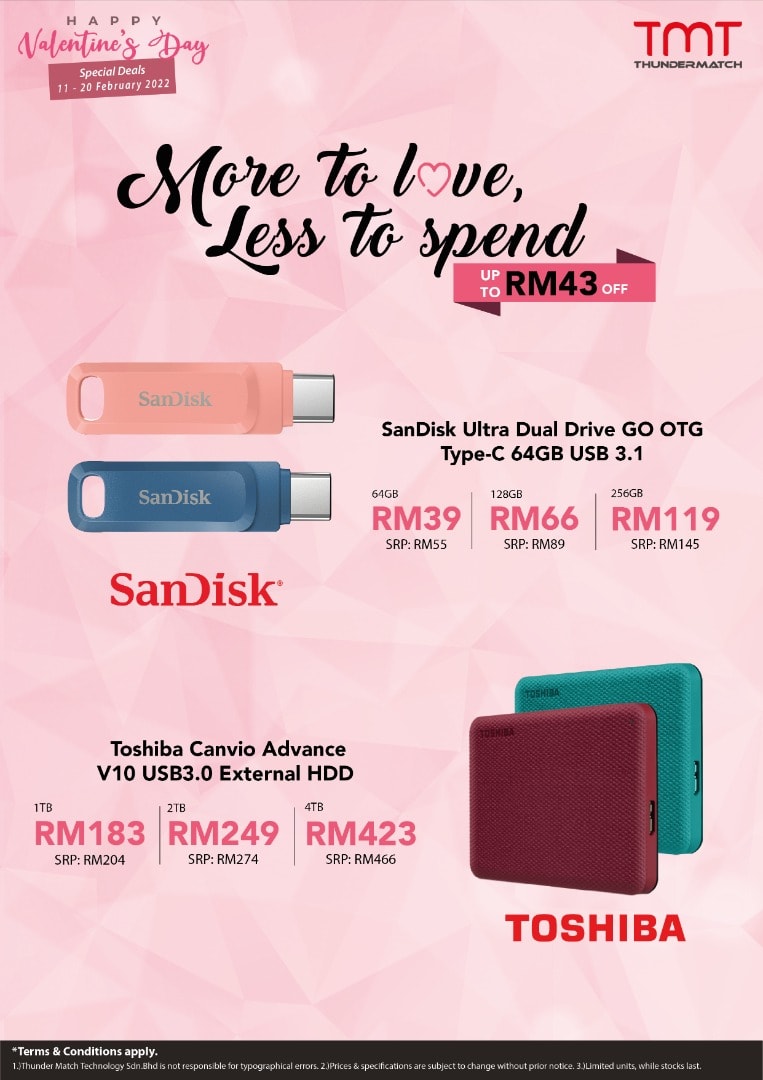 The online world is not really safe for you to store all your special belongings anymore. Make your stuff belong to your own safe and sound space with our amazing bundle deals on USB / HDD. ?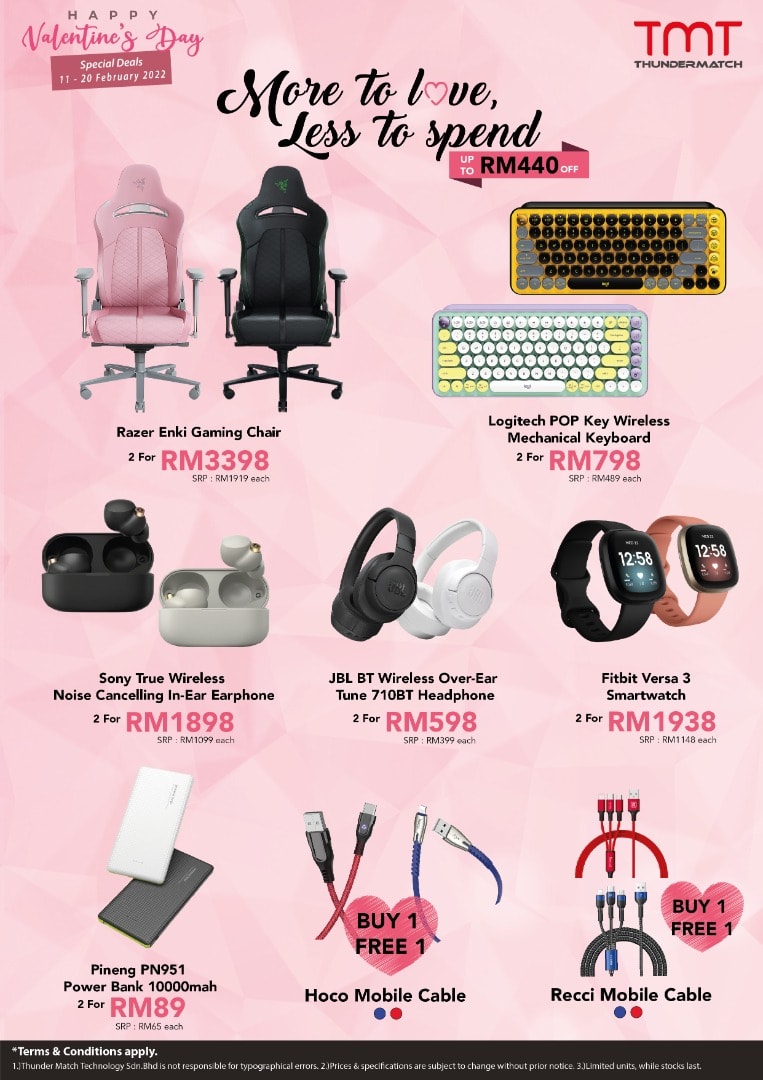 Oh dear, don't you just feel like they are all belong to each other in this way? This two for one deal is what you can't miss out this love season! Couldn't think of any partner that will reject the gifts you get from TMT by THUNDERMATCH, honestly. ?
Happy Valentine's Day 2022 from TMT to y'all!